KEEP UP WITH NECESSARY HOME MAINTENANCE FOR ONLY $29/MONTH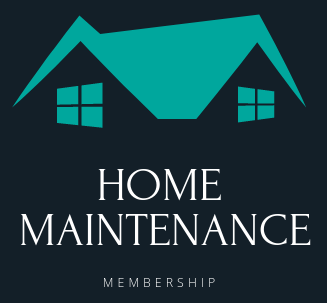 Too busy to take care of your home's required and necessary home maintenance? Life throws us all kinds of curve balls, and we all often get too busy to take care of that home maintenance checklist. We believe your home is an important investment, and home maintenance should be treated with as much importance as paying the electric bill or water bill each month.
Proper home maintenance will save you money in the long run by avoiding more costly repairs (such as not changing a furnace filter resulting in the furnance shutting down). There is a also the factor of keeping you and your family safe through proper home maintenance (such as inspecting your fire extinguishers and checking your garage door auto-reverse feature). We want to save you time, save you money, and help keep you safe. That's why we created our Home Maintenance membership service offering. Starting at only $29 per month, we will come out twice a year and take care of all the required maintenance that is listed below. Also included is the cost of your furnace filters, light bulbs, and batteries for smoke/CO detectors (up to $100 per year). And, your membership includes 10% off any additional Handyman work that may be needed on your home. We use paperless, hassle-free, autobilling! Sign up today by clicking the SUBSCRIBE button below.
We initiate scheduling these home services for you, and at your convenience:
Two Times Per Year
✔️ Replace HVAC filter (filter cost included)
✔️ Replace bad bulbs (bulb cost included)
✔️ Test garage door auto-reverse feature
✔️ Test smoke/CO detectors
✔️ Inspect your fire extinguisher(s)
✔️ Inspect window screens for damage
✔️ Inspect washing machine, outside faucets, toilets, kitchen and bathroom plumbing for leaks
Once Per Year
✔️ Replace batteries in smoke/CO detectors (battery cost included)
✔️ Vacuum refrigerator coils
✔️ Inspect all locks and deadbolts
✔️ Test your water heater's pressure relief valve
✔️ Inspect roofing for damage or leaks
✔️ Inspect gutters for damage, leaks, or clogs
✔️ Check trees on the property for interference with electrical lines or other potential issues
Everything above that is labeled "Inspect", "Test", or "Check" is intended to alert you of a potential problem. The labor and materials to fix the problem will then be estimated by us as additional work, or we will refer you to a specialist.
And, for any additional work, get 10% off all labor rates listed on our Pricing Page as part of your membership!
Homes over 3,000 sq ft incur an additional monthly fee of $9 per 1,000 sq ft.
Terms and Conditions of Service:
All service is performed at the discretion of Hedgehog Home Services.
Material cost for filters, bulbs, battery cost will be covered by Hedgehog Home Services at a maximum of $100 per year. If the cost exceeds $100, the customer will be required to pay the difference above the $100 limit.
Commitment is for 1 year. The membership will auto-renew on the anniversary of your signup unless 30 days prior notice is given. Early termination fee applies if the value of labor and materials rendered is greater than membership dues collected at the time of termination. Example: If $87 in dues has been collected over 3 months, and $200 in labor and materials has been delivered, the termination fee is $113.
Any abuse of plan, as determined by Hedgehog Home Services, will result in cancellation of the plan.
Please see the Pricing and Services pages on the Hedgehog Home Services website to view standard coverage areas and standard working hours of availability. Areas outside of the standard coverage, or work requested outside of the standard working hours, may incur extra fees.
Everything in the Home Maintenance Membership agreement that is labeled "Inspect", "Test", or "Check" is intended to alert the customer of a potential problem. The repairs of discovered problems are not included in the membership fee. The labor and materials to fix any discovered problems will then be estimated by Hedgehog Home Services, or Hedgehog Home Services will refer the customer to a specialist.